Geosteering modules
The correct position of the wellbore in the reservoir is a key component of the drilling process, which affects not only the productivity and life cycle of the well, but also the economic efficiency of the field development in general.
Geosteering
Geosteering based on a comparison of actual logs with synthetic.
Create geosteering reports, make recommendations for further drilling
Recommendations for making a decision on the well trajectory based on the results of comparing synthetic and actual logs
Optimize and adjust horizontal or inclined well trajectories (well paths)
Azimuth data interpretation
Geosteering based on azimuthal logs and images.
Independent method for determining the angle of inclination of the reservoir structure
Analyze and construct a geosteering model based on the results of advanced well-logging methods
Precise determination of the well trajectory direction
Interpretation of azimuthal data allows orienting the wells towards the target reservoirs
Correlation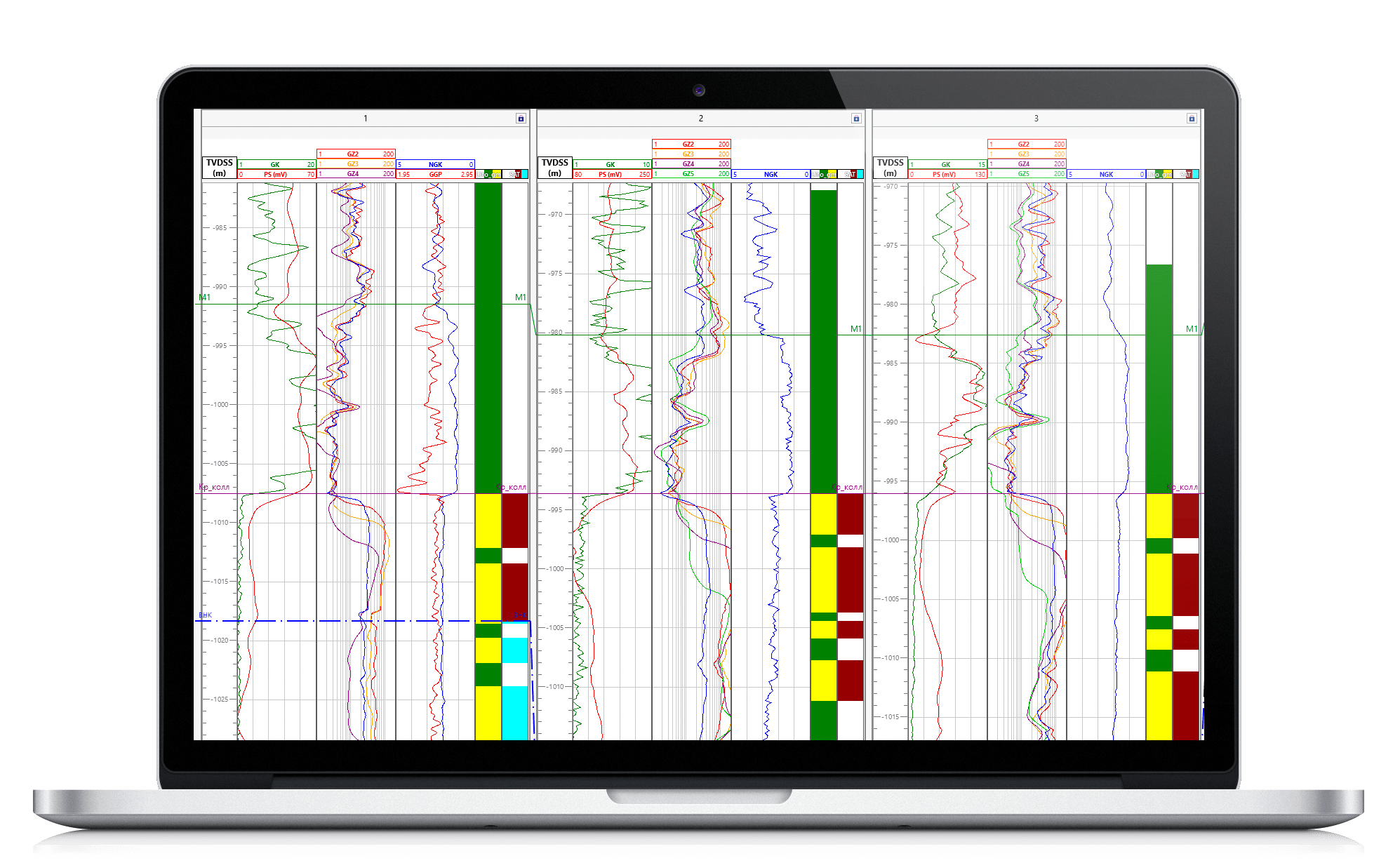 Construction of inter-well correlation and interpretation of its results in other modules.
Construction of inter-well correlation for more accurate determination of geological markers, selection of optimal candidates for the role of a reference well, rapid identification of the intersection of key layers
Update the correlation panel in real time when new data arrives
The cross-correlation module table allows us to display a large number of types of information on vertical tracks
Map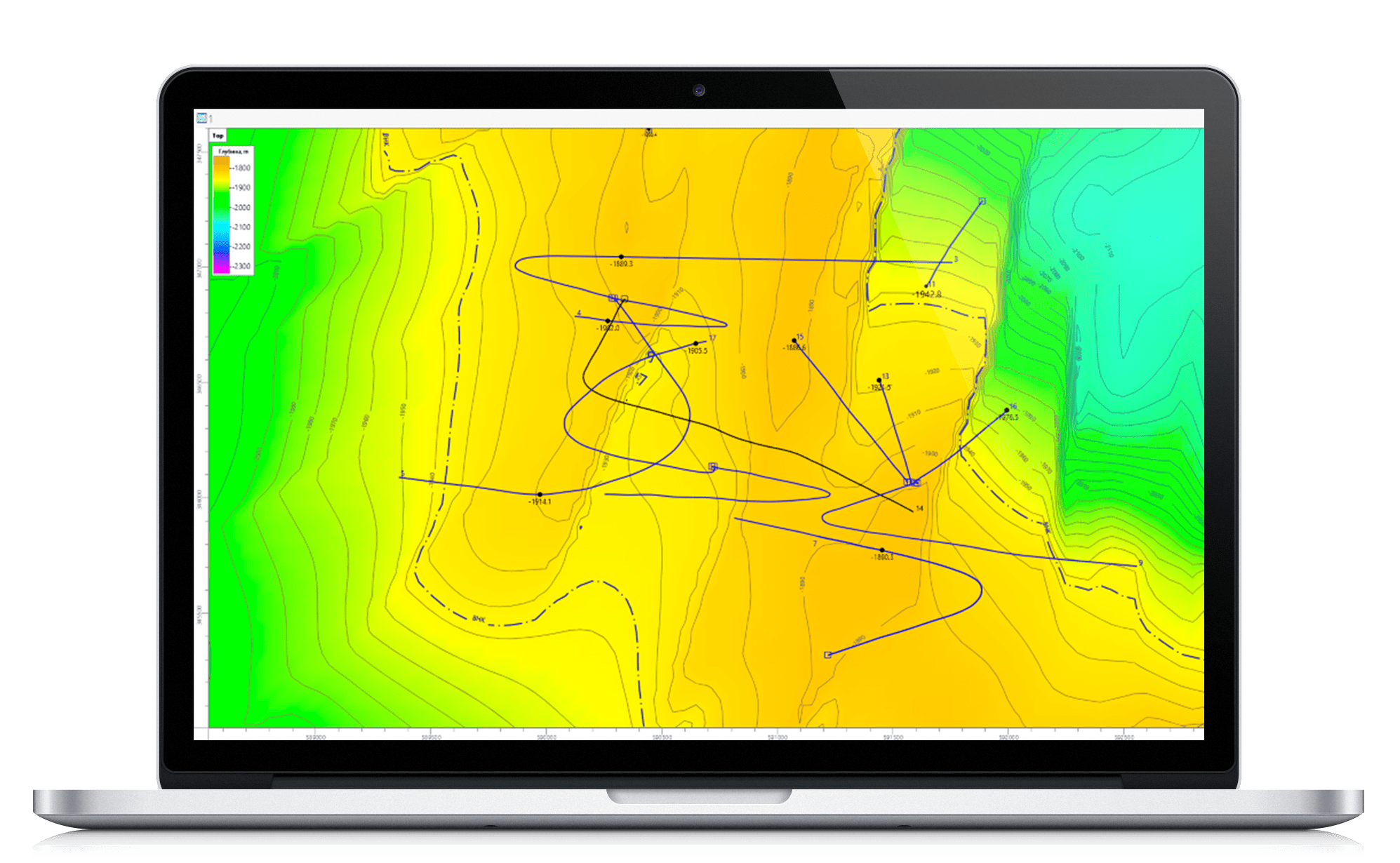 Visualization of structural surfaces, trajectories, polygons, etc. in the terrain plan.
Tracking the position of the wellbore of the drilling well and the trajectory of all previously drilled wells uploaded to the project in real time
Updating structural surfaces based on the results of intersecting geological markers of a drilling well
Mudlogging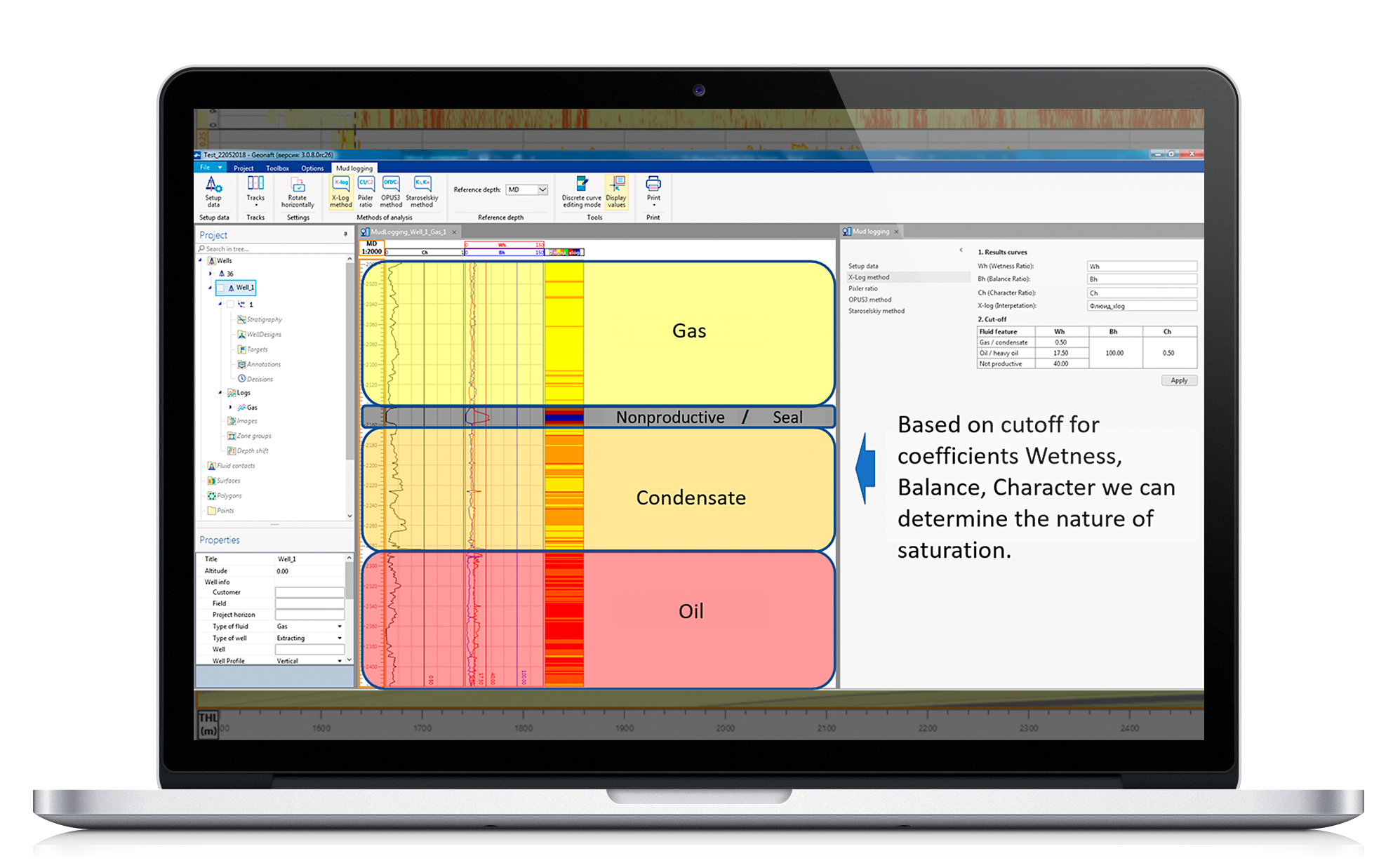 Rapid assessment of reservoir saturation to fully exploit the potential of mudlogging data.
The module allows a quick-look gas interpretation resulting in hydrocarbon saturation estimates.
The user selects the method for interpreting the gas logging curves and gets saturation at the output.
When used in conjunction with geosteering and petrophysics, it is an additional tool for making decisions about more efficient wellbore location.