GeoTensor
GeoTensor is a software dedicated to comprehensive modeling of oil & gas field mechanical behavior in 3D space. Stress & strain tensors computation algorithm is based on finite element method. In
addition, GeoTensor contains modules that allow to build and process 3D models of rock physical properties using deterministic and stochastic methods.
GeoTensor has a set of tools that allow an engineer to use a 3D geomechanical model for field development: for solids production prevention, fault stability analysis, data preparation for hydrofracturing simulation, etc.
Data import and visualization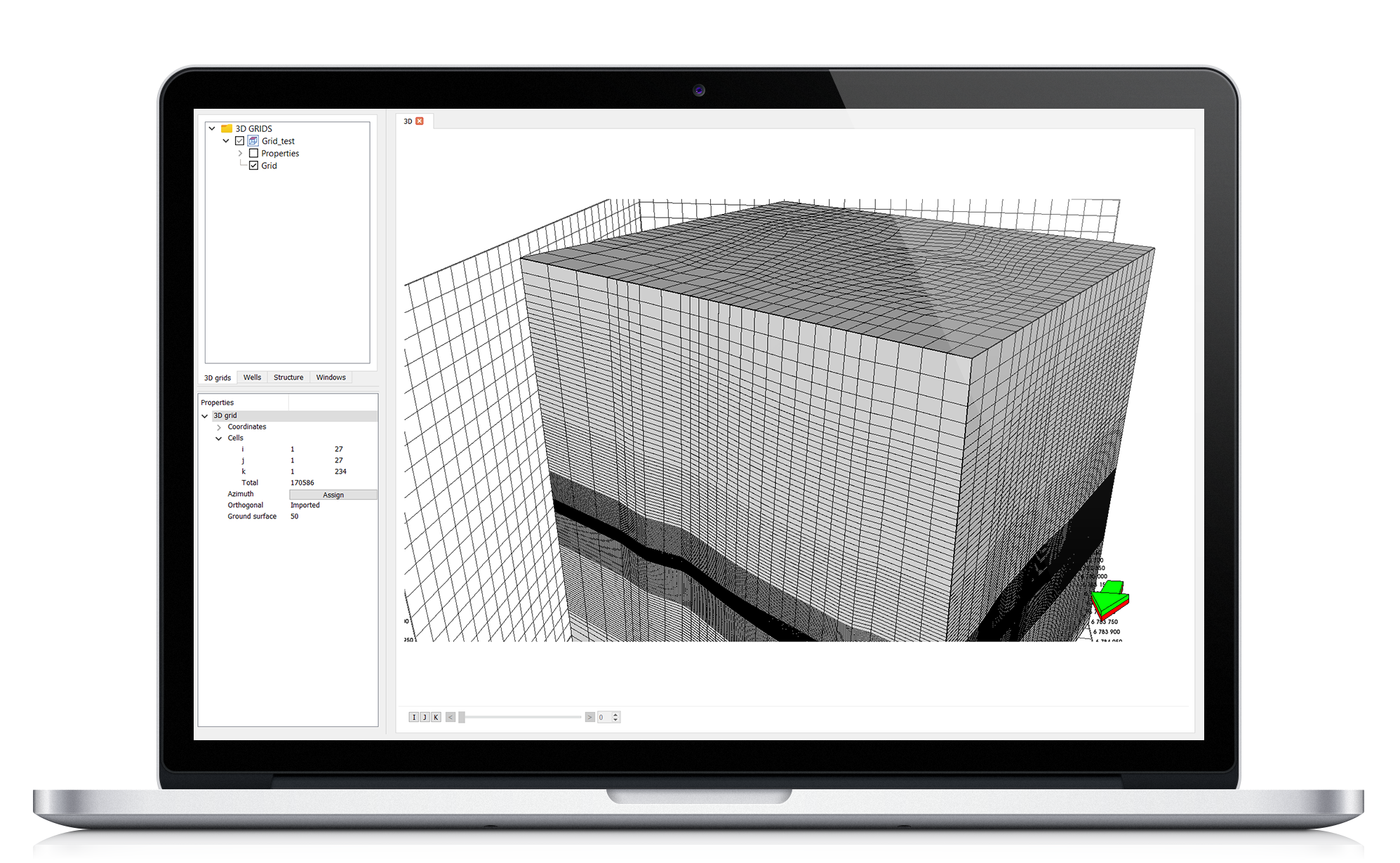 3D grids and physical properties models: GSLIB, GRDECL
Geological surfaces: CPS-3, IRAP, ZMAP, Earth Vision Grid
Import of: well paths, well logs, geological markers (well tops), etc.
Well data & upscaling in 3D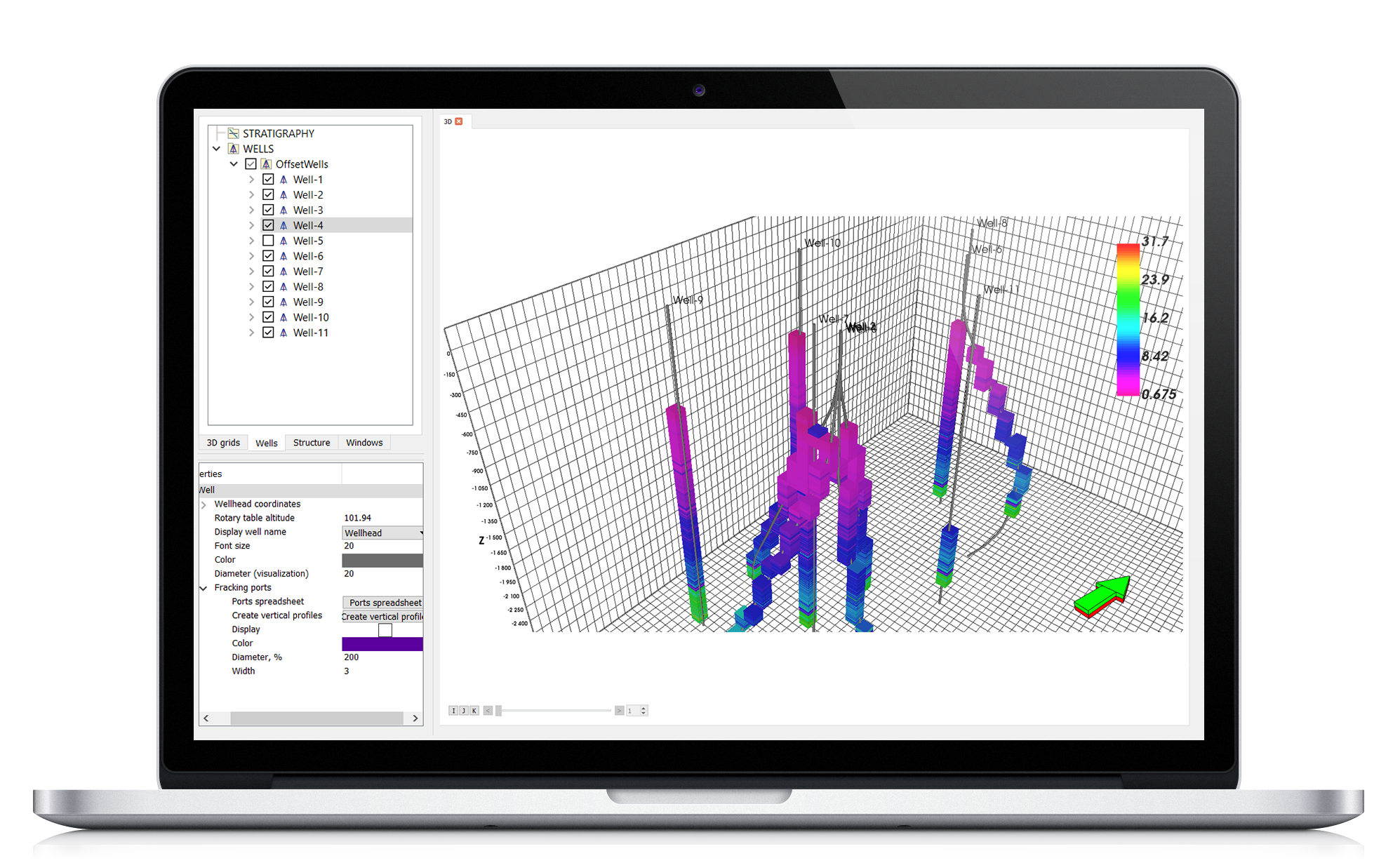 Calculator for well log data processing
Automatic interpolation
Well log data upscaling into 3D grid
3D properties modeling, geostatistics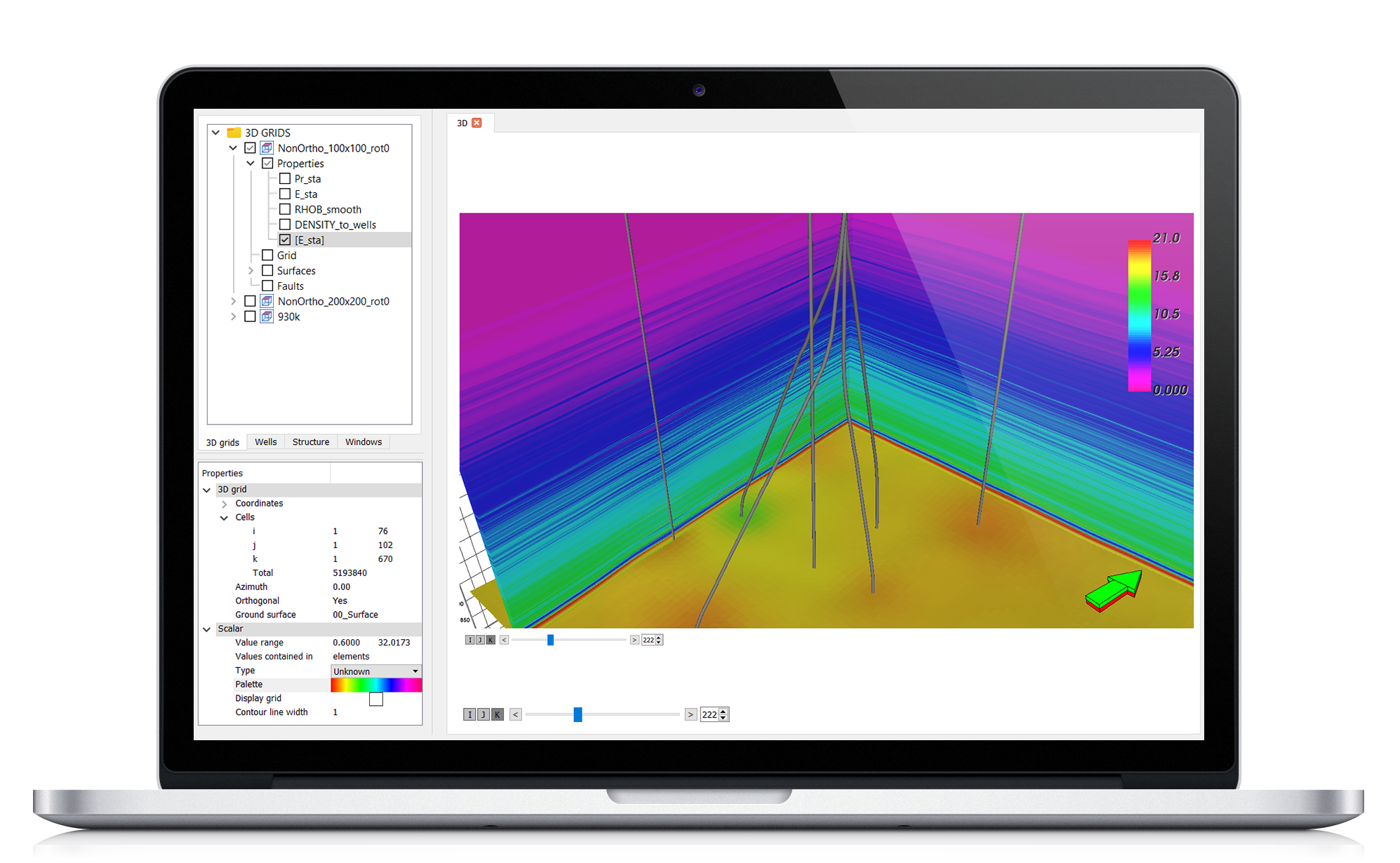 Commonly used methods from the industry: deterministic and stochastic
Adjustable anisotropy parameters
Different methods within different geological zones
Stress/strain tensors computation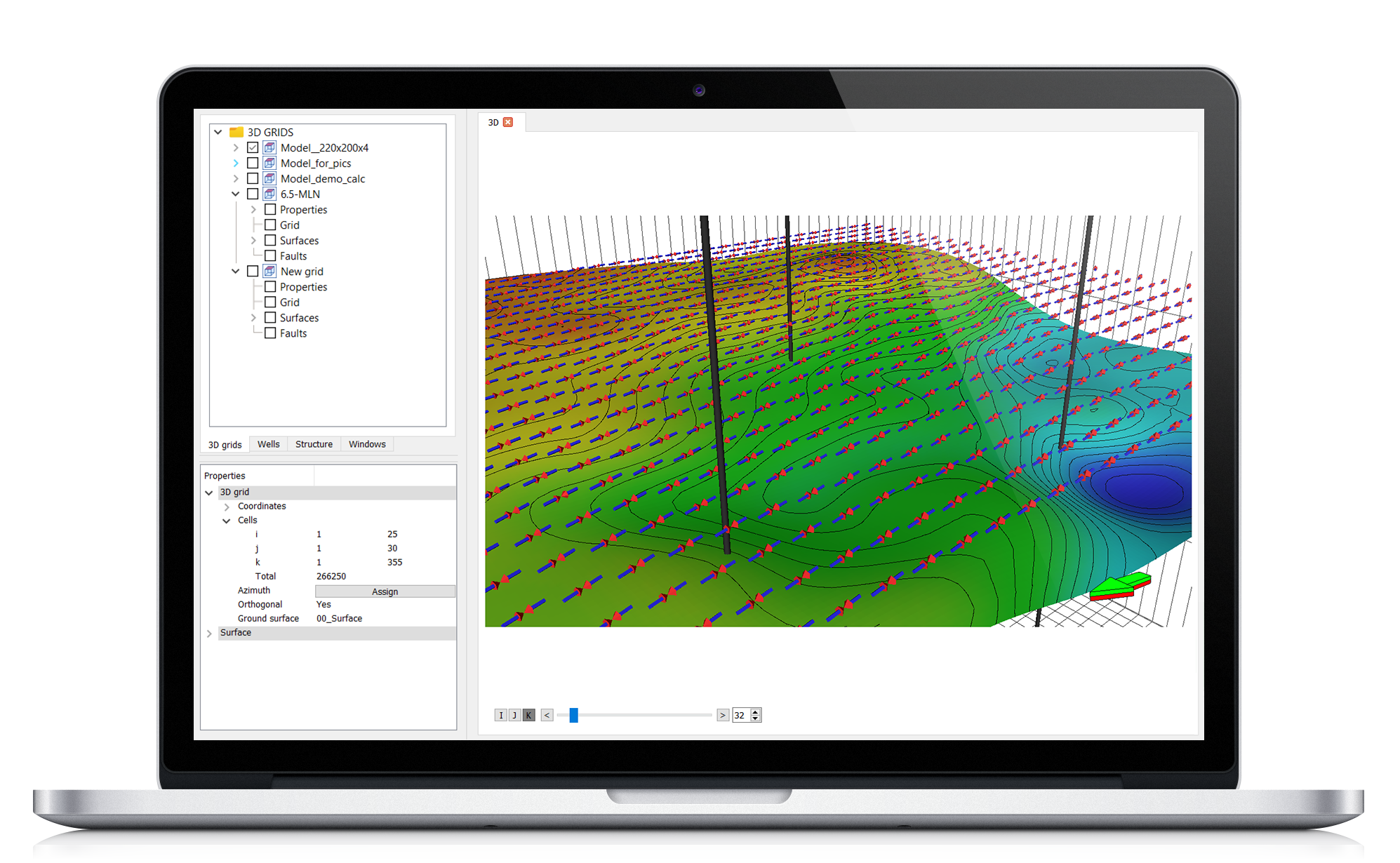 Computation algorithm is optimized in terms of computation speed
Algorithm is universally applicable and easy to be set
Ability to take into account fault influence on the stresses computed
Grid can be easily extended in order to get rid of edge effects
Boundary conditions are automatically computed on the basis of rock physical properties
Engineering application of results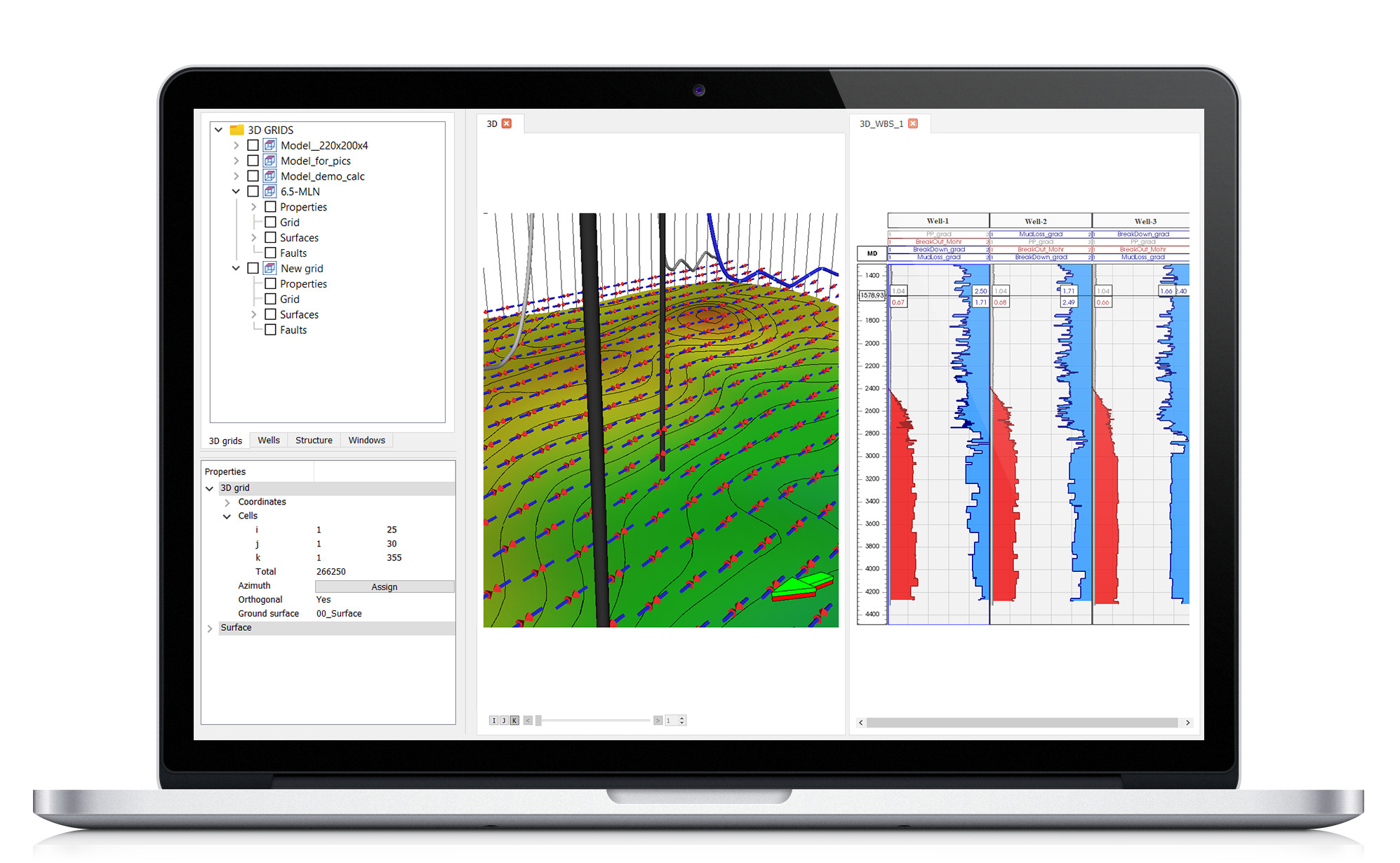 Automatic wellbore stability analysis on the basis of 3D geomechanical model built
Optimum trajectory selection in terms of wellbore mechanical behavior
Solids production prediction: critical drawdown pressure calculation
Quantitative fault stability analysis